WEIGHT WAGER
Win Money Weekly, Losin​g We​igh​t
WW is the First, Real-time, Weekly, Weight Loss Bet Competition

Imagine, every Monday, thousands of American weight loss competitors step onto their scales and sync their
weigh-ins into a real-time weight loss leaderboard. Competitors make a weekly bet on themselves that they
will lose -1lb. Competitors that gain weight or don't lose the full -1lb from Monday to Monday pay the bet.

Competitors that lose at least 1lb weekly, win a share of that money.


​iOS coming March 2024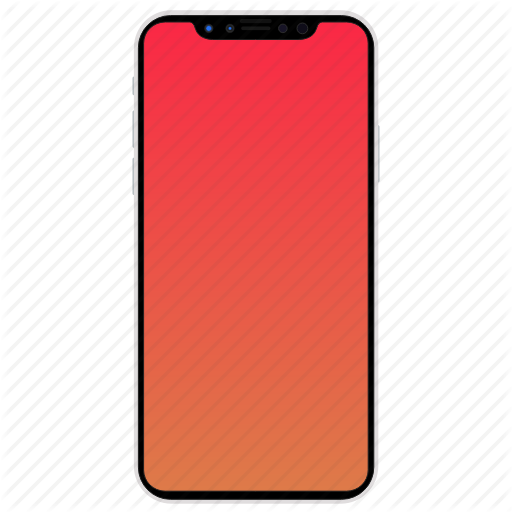 Choose Your Weight Loss Game Duration:


4 - 24 weeks


You will join a weight loss room with other users who are also betting that they will lose weight. In your public Weight Room you can view your weight loss metrics and a leaderboard.

You can also create your own private Weight Wager One on One game between you and one friend or family member.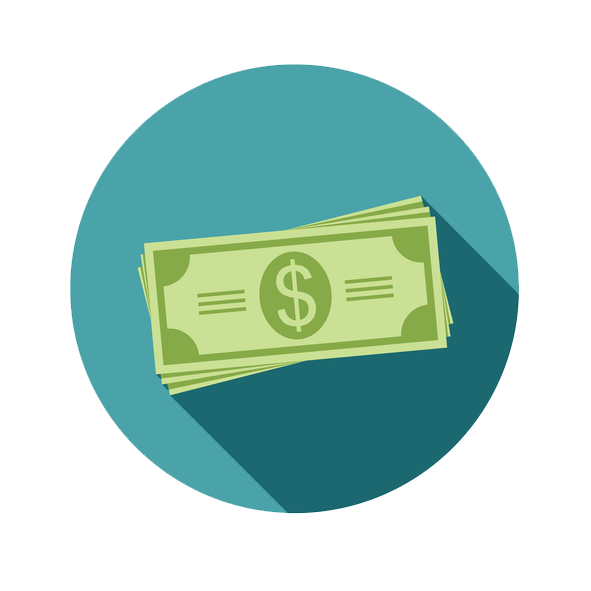 Make a Weekly Money BetThat You Will Lose at least -1LB a week.

The Weekly Bets:
$10, $25, $50,
$75 $100, $200
This amount will be locked in for the entire game. You weigh-in only on Mondays throughout the game. We call this 'Money Mondays'. If you gain weight or don't lose -1lb each Monday, you pay the amount above that you wagered.

If you lose-1lb each Monday to Monday, you win a share of money with other users from those who had to pay their bet. If you don't weigh-in at all on Mondays, you pay your weekly wager amount.
Choose How You Want to Weigh-In on 'Money Mondays':

Your Smartphone Camera + Scale

To ensure accurate weigh-ins, and the integrity of the game, every Monday, you will upload a a 15-25 second weigh-in video showing your entire body with your mirror, your scale and your latest weigh-in #.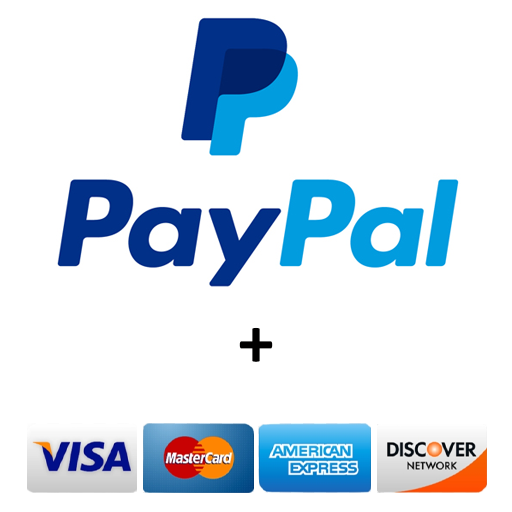 Choose How Your Want to Receive Your Winnings / Pay Your Wager

Paypal / Venmo


Use your Paypal or Venmo account to play. When you lose weight and win money, that money is awarded to your Paypal account within 1-2 weeks of the game finishing. If you gain weight and pay your weekly wager, it is charged to your major credit card on Money Monday.
PICK A GA​ME
Every Monday, our Weight Wager referees will review your weigh-in video to rule if you reached your 1lb weight loss goal from the previous Monday. We call this 'Money Mondays'. If you went down in weight, you win a share of the money from those who gained weight or didn't reach their -1lb of weight loss that week.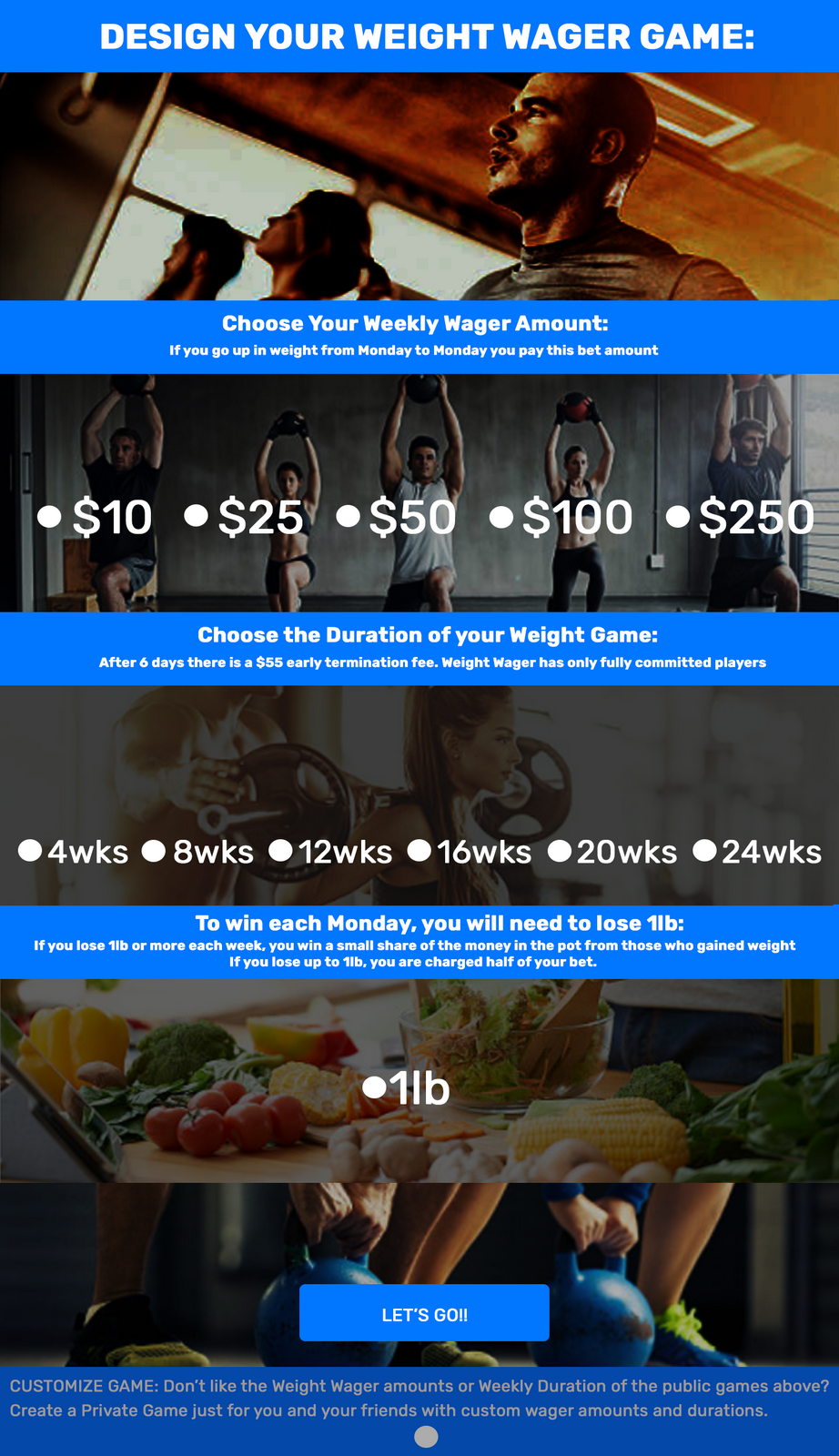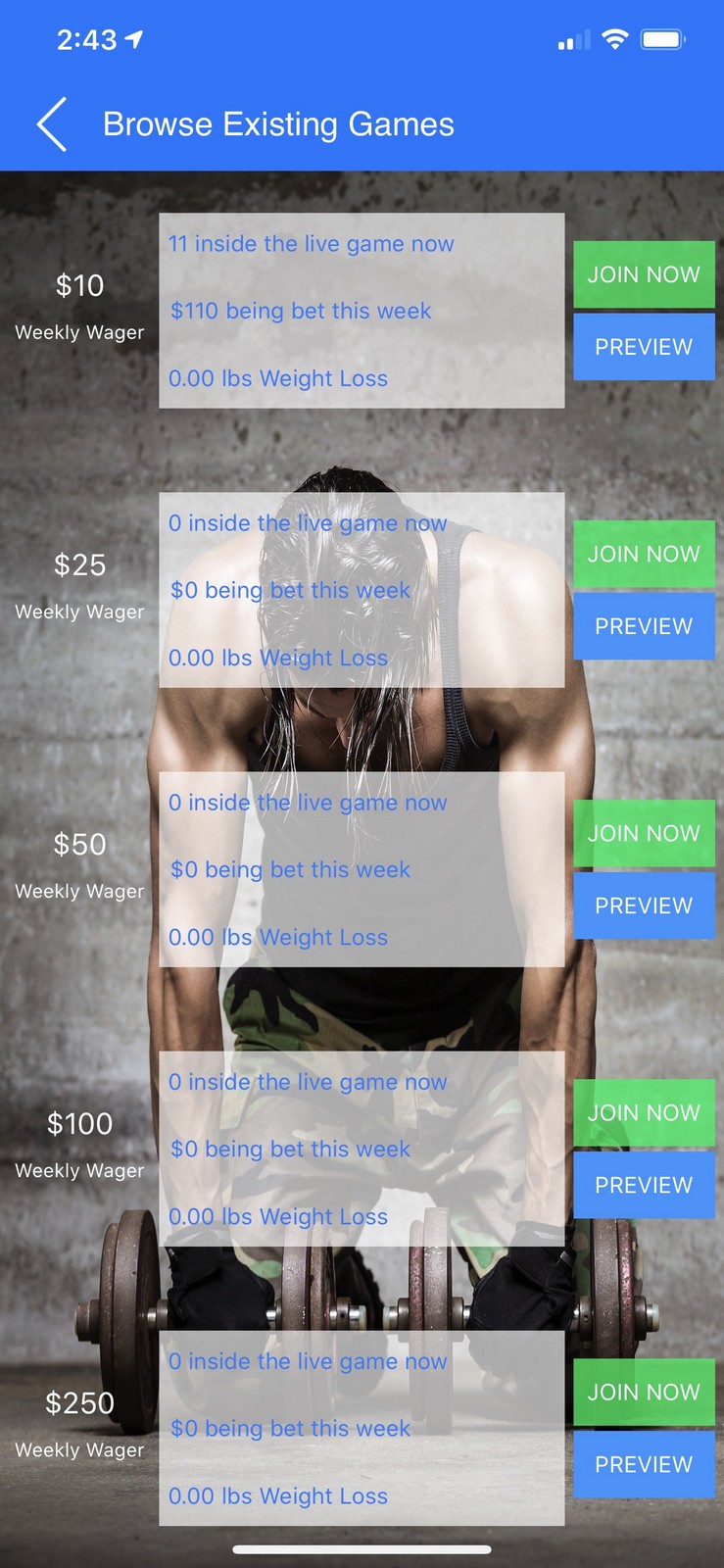 OR CREATE YO​UR OWN PRIVATE OR ONE ON ONE WEIGHT LOSS GAME
Don't want to do a public game with random people? If you have family, friends or co-workers that you want to do a weight loss bet with privately, you can create your own private room that only you can invite people into. Companies, organizations or just friends can even upload their own logo.
Previous
Next
WEIGHT WAGER WEIGHT LOBBY
Here you will weigh-in weekly, compete with others and evaluate your weight loss progress and earnings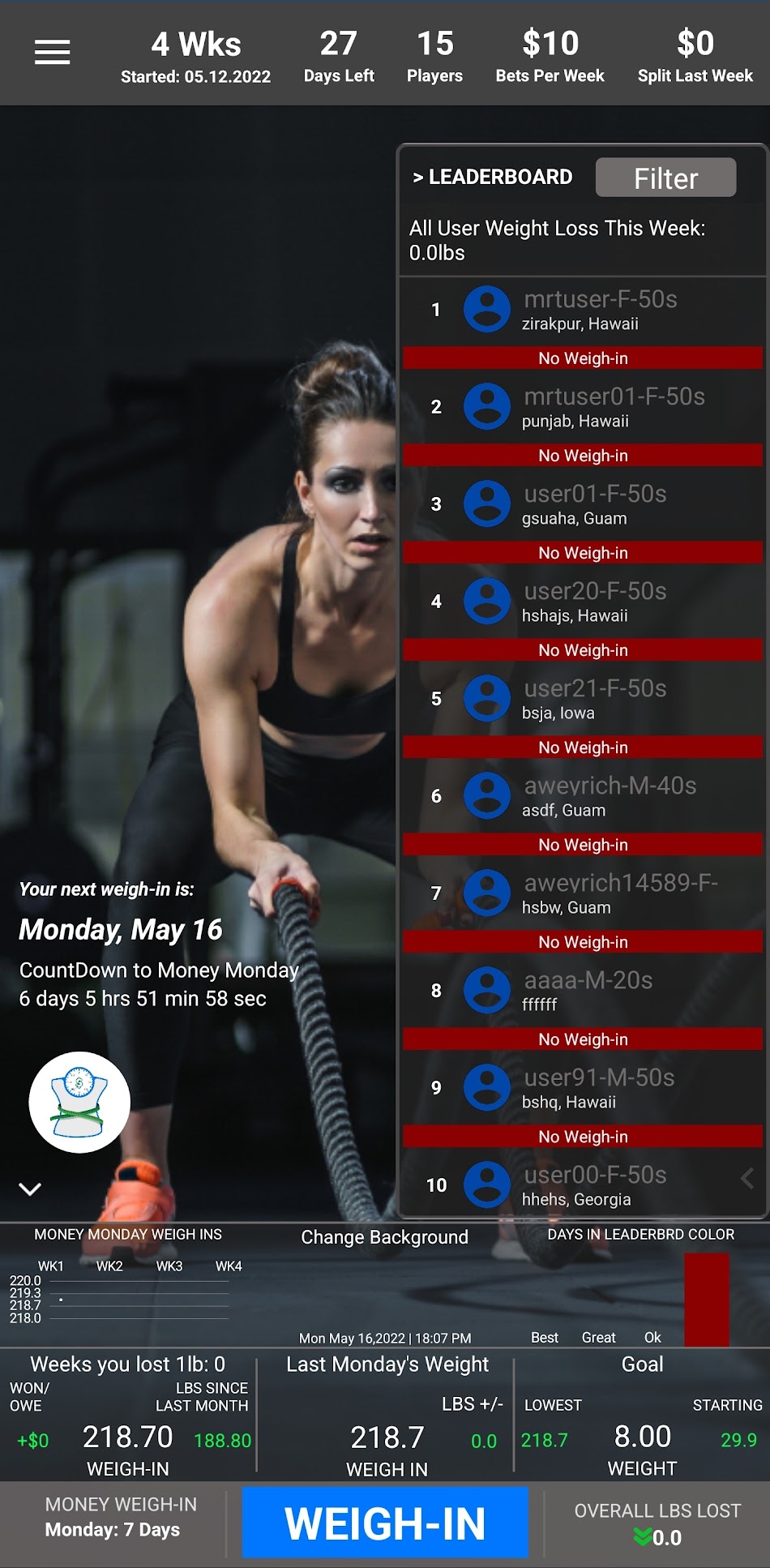 SUMS UP YOUR GAME
All the info about your
current game. Weeks /
Days left/ How many
Players, Your Bet and
Pot.


WEIGHT WAGER
LEADERBOARD
Your last Monday
weigh-in data is
highlighted in white
and says 'me'


MONEY MONDAYS
Your first weigh in
is on a Monday.
Every future Monday's
weigh in from there
will count against the
previous Monday for
money.


WEIGHT LOSS STATS
The charts and 4 colors
at the bottom track
your weight loss
progress and success


YOUR WEEKLY
WEIGH-IN DATA
Compare to your
previous week



WINNINGS / PAYOUTS
Weekly Earnings or Payouts
Previous
Next
BETS AND POTS OF ALL SIZES
$10 $25 $50 $100 $250

Win a share of money from the pot from those who go gained.



You can upload a picture of yourself and your progress (or any inspirational image) in the background of the weight room.
Automagically Mobile
If you own an Smartphone you weigh-in using your phone's camera.
Easy and Simple
Record a full length 20 second video of your weigh-in and say your secret word, that only you know, and submit it to our referees.
Frequenty Asked Questions
Contact Us
Use the form for a response within 48-72 hours.
You can also leave us a voicemail at: ​(318) 493-4448.

Weight Wager is only available on Android.
iOS is coming March 2024.
Weight Wager: Win Money Weekly, Losing Weight.